Standard Umbrella
Our Standard Umbrella rental offers the perfect amount of shade for a party of two. At La Dolce Vita, exceptional service and top-quality equipment are the cornerstones of all we do. Our friendly beach attendants are available throughout the day to assist you with your umbrella set up and will even reposition it for you at your request.
RENTAL INFORMATION

Select the rental start date as your first FULL day at the beach and the rental end date as your last FULL day at the beach. We typically do not recommend selecting your check-in and check-out dates since those time frames conflict with our hours of operation, however, you are more than welcome to if you will have an early check-in or late check-out.

This listing is for a Single Standard Umbrella and does not include any beach chairs. If you are interested in renting beach chairs along with your umbrella rental, consider our

Beach Set

rental.
Weekly rental is SIX days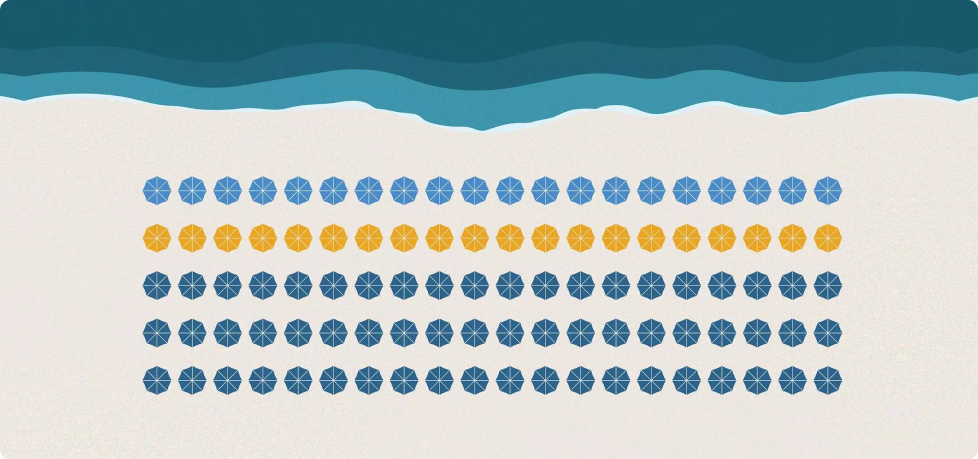 Whats This?
Standard Seating
Standard Seating